---
Search Our Site
---
What is the MARC ?
Since 1927, the Massillon Amateur Radio Club has been a diverse radio hobbyist club that is currently over 80 members strong. Active within our community as well as an ARRL Special Service Club, we are actively involved in many facets of Amateur Radio, including Public Service, Membership, Field Day, Repeaters, Amateur Television (ATV), Skywarn plus many other interests. Learn More...
---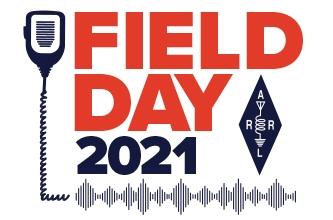 ---
MARC Participates in Memorial Day Parade
(May 31, 2021) - - The MARC participated in this years Memorial Day Parade in Massillon on Monday, May 31st. The club EComm Trailer was decorated in full colors with flags denoting all branches of our armed services and will be part of the parade procession starting at 9:30 AM Monday morning.
Club members are encouraged to attend the ceremonies to recognize our members who have served in the military and to reflect on the true meaning of this important holiday.
W8AU ready to join the parade units !
EComm One Shows Off the Colors !
---
---
---
Tom Sly, WB8LCD, of Kent, Appointed as Ohio Section Manager

(Dec 26, 2020) - - Tom Sly, WB8LCD, of Kent, has been appointed as the Ohio Section Manager, effective January 1, 2021. Sly will assume the seat that incumbent Section Manager Scott Yonally, N8SY, is vacating to become Great Lakes Division Vice Director, after serving as Ohio Section Manager since 2014.
Sly was appointed by ARRL Radiosport and Field Services Manager Bart Jahnke, W9JJ, after consulting with Great Lakes Division Director Dale Williams, WA8EFK. The Section Manager appointment extends through September 30, 2022.
Sly is an ARRL Life Member and has served as Ohio Section Affiliated Club Coordinator since 2017. He is past president of the Portage County Amateur Radio Service (PCARS) and has been a radio amateur since 1968.
---
RadioShack Purchased by Online Retailer

(Dec 4, 2020) - - RadioShack® is back as an online retailer of electronics, offering some parts in its inventory that largely consists of radios, batteries, telephone gear, drones, computer accessories, and even cameras. The iconic company was recently purchased from General Wireless by Retail Ecommerce Ventures (REV).
No plans are in place to reopen RadioShack-owned stores, although some 400 brick-and-mortar outlets not affiliated with REV are operated by franchisees. REV, which specializes in online retail, has previously revamped the internet presence of such bankrupt businesses as Pier 1 Imports and Dressbarn, according to a news release.
During its heyday, RadioShack has some 8,000 retail outlets and once offered some amateur radio equipment, including some popular handheld transceivers and a 10-meter transceiver. RadioShack came out of its second bankruptcy in January 2018 with 400 dealers, an online retail presence, and a distribution center.
---
ARRL Announces Director, Vice Director Election Results
(Dec 3, 2020) - - The ARRL Dakota Division will have a new Director, and the Great Lakes and Midwest Divisions will have new Vice Directors on January 1. The results of four contested elections for Director and Vice Director in three ARRL Divisions were announced on November 20, after ballots were tallied at ARRL Headquarters.
In the Dakota Division, incumbent Matt Holden, K0BBC, lost his re-election bid to challenger Vernon "Bill" Lippert, AC0W. The vote was 982 to 485. Holden had served as Director since 2018.
In the Great Lakes Division, incumbent Director Dale Williams, WA8EFK, retained his seat in a challenge from Michael Kalter, W8CI. The vote was 1,840 to 1,398. In a three-way contest for Great Lakes Division Vice Director, Ohio Section Manager Scott Yonally, N8SY, received 1,670 votes to outpoll Jim Hessler, K8JH, with 975 votes, and Frank Piper, KI8GW, who received 611 votes. Incumbent Vice Director Tom Delaney, W8WTD, did not run for another term.
---
Together Again
The Club regrets the passing of two long standing club members, Doris Smith, WD8IKC and husband Stan, WA8NZE.
Stanley L. Smith, age 92, of Perry Twp., passed away on Friday, October 30, 2020. He was born in Massillon on January 17, 1928. He was a graduate of Massillon Washington High School and a veteran of the U.S. Air Force. Stanley was employed at Republic Steel in Massillon and later worked for and retired as a Civil Servant and as an Internal Revenue Agent. He enjoyed many years as a ham radio operator (WA8NZE) and a member of the Massillon Amateur Radio Club. Stan also enjoyed camping and fishing trips to Canada with his brother Arlan Smith; annual summer family picnics; and Thanksgivings at the Thompson Farm with friends and family.

Stanley was recently preceded in death by his loving wife of 64 years, Doris Smith, of the home and his son, Daniel Smith of Canton. In addition, Stanley is preceded in death by his parents; brother, Arlan Smith; and his sisters, Florence Snyder and Edna Purdue.
Nieces and Nephews survive him.
Doris B. Smith, 97, of Perry Township passed away on Monday, Monday, September 14, 2020.Doris was employed as a civil servant with Veteran's Administration for over 20 years. She was a Ham Radio operator (WD8IKC) and enjoyed crafts and playing cards. She was a member of neighborhood card clubs and a neighborhood dance club.
---
Field Day Results
(Nov 21, 2020) The ARRL has officially released the final scores from this years Field Day exercise and as submitted the club's final score was 4,044 points on 832 QSO's placing us the top third in Class 2A. Congratulations to everyone involved in helping us achieve another great operation event under very difficult Covid –19 restrictions.
Class 2A is a very tough category to compete in. It always has the most entries with 332 this year. The Ohio Section also has the most participating stations with 483 scores submitted. We are in good company and placed well in this years exercise.
Again this year the club website was a popular place with over 5,000 visits during the year, an increase of over 15%. The counter now stands at nearly 55,000 "hits". This tells us that it continues to be a good source of information to the club and beyond. Maintaining the site continues to be an ongoing challenge with several hours devoted each week adding new material. Our hosting site did have a few issues in October that took several ours working with their technical support group to repair. It was easily completed and site was fully restored. Currently the site is about 2 GB in size including the many graphics, pictures and archive of newsletters dating back to the year 2000 when the site went live !
---
DMR Repeater Update
UPDATED Sep 16, 2020 - - (Sep 10, 2020) Currently our DMR Repeaters are experiencing some technical service issues. Normally, both the East & West repeaters are linked together to the internet. Due to a service upgrade the W8NP West system is not linked to the internet. This results in multiple Talk Groups down and not available for linking including the Ohio Talk Group 3139 used for Statewide linking.
We are working with Verizon Wireless to correct the problem. This will require the installation of a replacement wireless modem at the repeater site. We hope this will be completed very soon. We will provide an update when the repair is complete. The repeater is still usable for local communications. The W8NP East repeater is not affected by this outage and is currently available for statewide communications.
Thanks to the efforts of Dave, WD8AYE the system is back working perfectly. It was necessary to switch our repeater internet program over to AT&T and install a pair of their wireless modems. This was completed on Monday, Sept 15th with assistance from Jim, WA8GXM and Terry, N8ATZ. Both W8NP East and W8NP West are back linked together. It is expected we will test the linking Wednesday during the Ohio Statewide Net.

---
MARC Hamfest Report
(Nov 8, 2020) The club held it's annual hamfest on Sunday, November 1st at a new location. It was held at the MAPS Air Museum near the Akron Canton Airport.
Even with all the fears of the Covid 19 Pandemic we are happy to report it was a great success. Attendance was nearly 200 strong and table rental was nearly 50.
We received lots of very positive comments from attendees and vendors alike. Everyone hopes that we will next years hamfest back at the MAPS Air Museum. We agree !
---
KE8IDH Tower Project
(Aug 31, 2020) - - After a year of effort, MARC member Evan Rankl, KE8IDH finally completed his home tower project on Sunday, Aug 30th with assistance from multiple club members and family.
Have a look at the final installation below !
---
FCC Proposes to Reinstate Amateur Radio Service Fees
(Jan 5, 2021) - - Amateur radio licensees would pay a $35 fee for each amateur radio license application if the FCC adopts rules it proposed this week. Included in the FCC's fee proposal are applications for new licenses, renewal and upgrades to existing licenses, and vanity call sign requests. Excluded are applications for administrative updates, such as changes of address, and annual regulatory fees.
The FCC proposal is contained in a Notice of Proposed Rulemaking (NPRM) in MD Docket 20-270, which was adopted to implement portions of the "Repack Airwaves Yielding Better Access for Users of Modern Services Act" of 2018 — the so-called "Ray Baum's Act."
The Act requires that the FCC switch from a Congressionally-mandated fee structure to a cost-based system of assessment. In its NPRM, the FCC proposed application fees for a broad range of services that use the FCC's Universal Licensing System (ULS), including the Amateur Radio Service that had been excluded by an earlier statute. The new statute excludes the Amateur Service from annual regulatory fees, but not from application fees.
"[A]pplications for personal licenses are mostly automated and do not have individualized staff costs for data input or review," the FCC said in its NPRM. "For these automated processes — new/major modifications, renewal, and minor modifications — we propose a nominal application fee of $50 due to automating the processes, routine ULS maintenance, and limited instances where staff input is required."
The same $35 fee would apply to all Amateur Service applications, including those for vanity call signs. "Although there is currently no fee for vanity call signs in the Amateur Radio Service, we find that such applications impose similar costs in aggregate on Commission resources as new applications and therefore propose a $35 fee," the FCC said. Additional details available on the ARRL website.
---
Volunteer Monitor Program Recognizes Good Operators

(Jun 11, 2020) Volunteer Monitor Program Coordinator Riley Hollingsworth, K4ZDH, said the program has recognized numerous radio amateurs with Good Operator Notices.
"One facet of the ARRL and FCC agreement that set up the Volunteer Monitor Program calls for ARRL to recognize especially good amateur radio behavior, in order to encourage compliance with FCC rules and further the efficiency of the Amateur Radio Service," Hollingsworth said. "Seventeen operators in 15 states received Good Operator Notices in the first quarter of 2020. The Good Operator Notices went to veteran operators as well as newcomers, including a 13-year-old in North Carolina for CW operation during the Youth on the Air Special Event, and a 14-year-old in Wyoming for SSB operation."
Hollingsworth also said that a 2-meter repeater operator received a Good Operator Report for establishing and managing a COVID-19 net in Pennsylvania, while other operators of various license classes received notices for everyday SSB and CW operation on the HF bands. Recipients were nominated on the basis of operation observed by Volunteer Monitors.
According to Hollingsworth, Volunteer Monitors reported 2,035 hours monitoring on HF monitoring, and 2,856 hours monitoring on VHF/UHF and other frequencies during May. Two cases were referred to FCC.
After kicking off on January 1, the new Volunteer Monitor Program ramped up to operational status earlier this spring, starting with a "soft rollout" that started on February1, designed to familiarize Volunteer Monitors (VMs) with issues on the bands and to put into practice what to report — and what to ignore, based on their training.
VMs not only look for operating discrepancies, but for examples of good operating. Hollingsworth is using a system called VMTRAC — developed by a VM — to measure the work of VMs and determine instances that qualify for good operator or discrepancy notices, referral to the FCC, or follow-up with FCC requests to the VM program. — Thanks to Riley Hollingsworth, K4ZDH
---
<![if pub11]>

ARRL FIELD DAY !
(July 1, 2020) - - This years Field Day exercise was another great time for the club despite the restrictions caused by the Corona Virus as nearly 20 members and friends took part in this year's annual event.
Mother Nature blessed us with near perfect weather and decent operating conditions making for a solid Field Day event.
Our stations performed well and thanks to multiple club members who participated we also enjoyed a great summer Field Day Feast !
Everyone enjoyed operating the club's new Yaesu FT-991A HF Rig now a permanent addition to the EComm Trailer. While Six Meter conditions were poor, our phone and CW stations produced super results. Have a look at some of this years pictures !
Thanks to the following for the great assortment of pictures from this years Field Day Event ! Terry - N8ATZ, Don - N8IVJ, Evan - KE8IDH and others !
New DMR Weekly Net Announcement
(Mar 6, 2019) - - A new DMR Net sponsored by the Massillon Amateur Radio Club is held every Monday night at 7:30 PM on the W8NP Repeater System.
If you are using the current code plug set your radio for the Massillon Zone, Channel 1. To access the Canton System go to the Canton Zone, Channel 1. Both systems are tied together and have nearly countywide range and can be used using either a handheld or mobile.
Net Control is currently Jim Farriss, WA8GXM who accepts all check-ins. Some local news items are covered as well as comments.
---
Club Banquet Photo's
(Jan 27, 2019) - - The club annual awards banquet was another great evening as we presented several awards recognizing several member achievements over the past year.
We also had a great dinner prepared by the K of C Hall. A few pictures are shown below of several major award recipients. Click the link below to see all the pictures thanks to new Vice-President Don Rankl, N8IVJ.
Click Here to see the pictures....
Attendance was great at this years dinner.
Evan, KE8IDH (R) receives an award from Club President Perry, W8AU.
---
Annual Holiday Parade !
(Nov 2, 2018) - - The MARC just finished assisting with the 64th Annual Massillon Holiday Parade sponsored by Massillon Main Street and the Downtown Massillon Association. This continues to remain the oldest public service event that is handled by the club and our responsibilities have grown over recent years to include many aspects of parade operation. The parade was rebroadcast over Massillon Cable TV and I hope some of you had a chance to view it. The club trailer looked great on the route with our new decorations and special thanks to Jim Farriss - WA8GXM for pulling the trailer in the parade.
In the early years of the parade, we provided only communications support to the Massillon JC's organization who handled the staging of all the parade units. When they disbanded, the city struggled to find volunteers willing to take on this task. Since the MARC handled communications support, somehow we got nominated to take on this responsibility as well.
A few years later, Massillon Cable began filming the parade in conjunction with the Massillon High School Communications Department and again the club was called upon to assist with this part of the parade also. Last minute omissions or changes to the parade line up are passed on to the production crew so that the announcers can follow along with the parade units. We had experience with this as well as amateurs routinely handle staging activities including TV production control relay duties at the Hall of Fame Festival Community Parade. The Holiday Parade has depended on this ever since.
Over the past several years the parade has been sponsored by the Downtown Merchants Association with President Donald Harwig serving as Parade Chairman. During this time and before the club has always been there to make sure the parade is properly staged and starts on time down the parade route. We have become an integral part of the parade and I wonder if they could pull it off without us.
I'm glad to report another successful public service event with very few problems thanks to our communications and parade skills. Over 50 years and counting Santa has arrived in the city in no small part thanks to the MARC.
Parade Organizers and Communications Coordinator Perry Ballinger, W8AU express their appreciation to the MARC for their continued support of this annual holiday parade. The following club members assisted with this years event.
Perry Ballinger - W8AU, Steve Hall - KD8ACF, Igor Nikishin - K8INN, Dan Anastis - N8DZM, Jim Farriss - WA8GXM, Evan Rankl - KE8IDH, Tom Gill - KC8QOD, Terry Russ - N8ATZ, Bob Ballinger - N8KXO, Robin - N8EBS, Vern Sproat - KE8VS, Fred Reed - KD8SMO, Mike Daughenbaugh - KE8EHG, Wade Huthmacher - WD8MIU, Russ McMahen - N8PII, Don Rankl - N8IVJ and Anne Ballinger - N8GAF. This event provided over 60 hours of community service.
---
MARC Visits Touch-A-Truck
(June 18, 2018) - - On Saturday, June 17th the club participated in the Annual Touch-A-Truck Day at Buhler's Market parking lot in Jackson Township. This event allows children of all ages the opportunity to experience first hand cars and trucks of all kinds. Everything from Police and Fire vehicles to a helicopter and many more were on display.
The club had our EComm Trailer on site with our mast extended and equipment on display and operating to demonstrate our hobby to the public. Perry, W8AU also brought his military jeep to show. Lots of children toured our trailer and the Jeep many having their picture taken operating our main station. Eleven club members assisted with this event.
It was a great time and we received many comments about our equipment and how we serve as a backup communications service to public safety forces and our community. Many thanks to the several club members who helped out or stopped by to have a look including Terry - N8ATZ, Perry - W8AU, Wade - WD8MIU, Jim - WA8GXM, Wade - W8DEA, Chris - KD8TNF, Ted - K8TWA, Mike - KB8OTK, Mike - KE8EHG, Don - W8DEF, Tony - KD8UXK and Ralph - K8HSQ. Also thanks to Jim for some great aerial drone shots.
Jim acts a tour guide for our many visitors !
Our Drone shot, that's our mast on the right !
We even had a shady spot to handle the very hot day !
---
Perry Twp PD Honors WB8HHP
(Feb 11, 2017) - - We would like to take this opportunity to introduce and honor Officer Timothy J. France. Officer France has been serving the community of Perry Township for the last 35 years and will be retiring from our department February 9, 2017.
Officer France obtained his bachelors degree from Kent State University in 1979 and continued his education by completing the Lawrence Township Police Academy in 1980. He began his career as an Auxiliary Officer for Lawrence Township and Jackson Township. Officer France started as a full-time police officer with the Perry Township Police Department on June 2, 1981 and was one of the original nine full-time police officers when the department first began operations.
During Officer France's career he was a Road Patrol Officer, Detective, Union Representative and Evidence Officer. Officer France has had many highlights in his career and has helped tremendously with multiple large projects within the police department. Officer France was one of several employees to assist in the creation and implementation of the "Special Response Unit," as well as the radio/communication system and the organization of the evidence room by applying advanced professional standards. Officer France not only has great attendance for his regular shifts but in times of significant and critical investigations he responds to calls for service at all times of the day or night with no questions asked.
The Board of Trustees will be honoring Officer France at the Board meeting on Tuesday, February 7, 2017 at 7:00pm at the Perry Township Administration Office- 3111 Hilton St. NW, Massillon, Ohio 44646. As always the public is welcome to attend. It has been a privilege to work with Officer France. His kindness and sense of humor will be greatly missed! We wish you the best of luck, Timmy!
Retiring Officer and Lifetime MARC Club Member Tim France, WB8HHP (R).
Congratulations Tim on a fine career of public service to our community !
---
New Repeater Antenna Installed !
(Oct 12, 2016) - - On Saturday, October 8th members of the MARC Technical Committee completed the final phase of the 147.18 Mhz upgrade project. With the help of Marty Baker, N8XPK and Committee lead Jim - WA8GXM along with helpers Terry - N8ATZ, Mike - KB8OTK, and Vern - KE8VS, the new commercial 4 bay antenna was replaced along with a new section of feedline to the Tower Site. We noted that when the old antenna was lowered to ground level it was clear that the antenna had been damaged by lightning multiple times certainly affecting it's performance.
This completes a nearly year long upgrade process that included the installation of the new Yaesu Fusion Repeater, a GE Power Amp, and a newly refurbished duplexer and many other minor upgrades in our effort to eliminate intermittent repeater noise and poor performance to our main two meter repeater.
During this time we also upgraded our UHF System on 442.85 Mhz with a new Yaesu Fusion repeater, new feedline and in September a new commercial grade 2 bay antenna.
Over the next few months, we will be closely monitoring the main club repeater performance to make sure we have cured several problems and will once again have a great sounding solid repeater system for our membership. Our thanks to Marty and the repeater committee for completing this project before winter weather arrived.
A few pictures are posted below from the antenna project...
The Ground Crew prepares the hard line
The feedline is ready to be hoisted up the tower
Marty, N8XPK makes his way to the top of the tower
Marty's assistant working his way to the top
The new antenna ready to hoist up the tower
The new antenna set at approx 200 feet atop the tower
The existing repeater antenna removal
This is tough and dangerous work nearly 200 feet in
the air with a 15 to 20 mph wind !
The new antenna as seen from a drone at the top of the
tower. Thanks to WA8GXM for the pix !
A job well done by everyone and Thanks !
---
March Program Details UPDATED !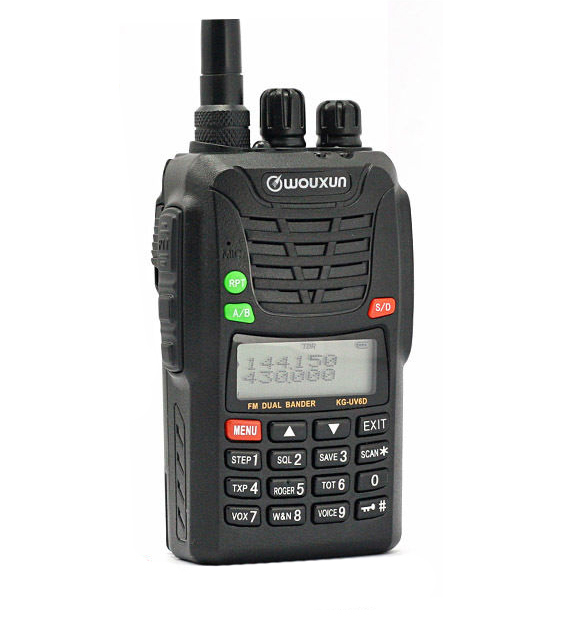 (Feb 21, 2016) - - Our scheduled March program was to have been presented by club member Don Wade, W8DEA on his recent FEMA assignment. Due to scheduling difficulties, this program will have to be postponed until later this year.
Fear not however, we have a very nice backup program that we will have for you at the March meeting. Several months back an interesting article appeared in either QST or CQ Magazine that covered how well the new series of handhelds performed up against the current big three manufacturer's (Icom, Yaesu and Kenwood). The results were a bit of a surprise as many of the current crop of very low priced HT's did not fair well during compliance testing. How about yours ?
Club President Ralph Bugg, K8HSQ will bring along his portable spectrum analyzer to the meeting and will be happy to run a simple test on your HT to see how clean your output signal is. It is simple and quick to test. Just make sure you bring your HT and it's antenna. I know we all have at least one handheld, I have one for every day of the week !
So make sure you bring it along to the meeting and let us put it to the test !
......THE RESULTS OF THE TESTING......
Our fill-in program on HT Purity testing yielded some very interesting results as we expected it to. The two pictures below show the results of testing on two common manufacturers of current HT's. One was the new infusion of a China made model BAOFENG - UV-5RA and the current Yeasu FT2D Digital HT. Several HT types were tested along with a few commercial models.
Have a look and make up your own mind !
This shot is from the Yeasu FT2D. The tall vertical trace on the left shows a nice signal with only a few spurious emissions shown by shorter vertical lines to the right.
This shot is from the China made Baofeng UV-5RA. While the signals are similar you can easily see multiple spurious emissions on the right. A slightly "dirty" radio signal.
In all, about 15 handhelds were tested with various results. Not scientific but it would appear that you do indeed get what you pay for !
---
February Program on NPOTA
(Feb 6, 2016) - - The February club program was given by our Affiliated Club Coordinator John Meyer, KD8MQ who gave us a great introduction to this years major ARRL operating event, National Parks On The Air.
John's powerpoint presentation gave us the full details of this nationwide operating event that promises to be very exciting and give plenty of fun operating for everyone. This event will help the NPS celebrate their 100th Anniversary.
Hams from across the country will activate NPS units, and promote the National Parks Service and showcase Amateur Radio to the public. The club may even explore the possibility of operating from one of the nearby NPS units.
John had a great presentation at the meeting
---
Steve Hall, KD8ACF Merit Award
(Feb 6, 2016) - - In recognition of his continuing service to the club in many areas throughout 2015 and before, member Steve Hall, KD8ACF was presented a Special Recognition Award at the February meeting. A special thanks to Steve for his dedication to the club year after year !
Steve Hall, KD8ACF (R) receives his Special Recognition Award
---
In Memoriam to our dear friend and member Ed Clinger, WA8DRT
(Jul 5, 2015) - -
At age 86, Ed passed away on Tuesday June 23, 2015. Born in Harpster, Ohio the son of the late Clifford and Orel (Swihart) Clinger, he had been a resident of East Sparta and the Canton area since 1940. Ed was a 1947 graduate of East Sparta High School. He retired from Ashland Oil Refinery in 1989 after 36 years of service where he was an area supervisor. He was a member of the Ashland Oil Retirees Club, Otterbein United Methodist Church—Navarre, The Canton Amateur Radio Club and the Massillon Amateur Radio Club and Quarter Century Wireless Association Chapter # 21; Ed's Call sign was WA8DRT, Ed's humorous phonetics
were " Whiskey Delta 8 Dirty Rotten Tomato" Ed was also a member of Caldwell Lodge #330, F.A.& M. in Bolivar, A.A.S.R. Valley of Canton, the Mercy Medical Center Ostomy Club, Wilderness Center Nature Photo Club and he served in the U.S. Naval Reserve.

Proceeded in death by his son, Jay Clinger. Survived by his wife, Doris Clinger; two daughters and sons-in—law Jamie Sue and Steve Voican, of Massillon, and Robyn and Roy Adkins of Lake Butler, Fla.: two sons and daughters –in-law Stanton and Lois Clinger of Broomfield, Colo, and Stephen and /Karen Clinger of Boalsburg, Pa; one sister, Lois Armington, of Willoughby, Ohio; and ten grandchildren and 14
great
grandchildren.

As per Ed's wishes he was cremated. A memorial will be held at a later date at the Otterbein United Methodist Church– Navarre. Service information will appear in the Repository and on the Funeral Home website closer to the Service date. Instead of sending flowers, contributions in Ed's memory may be made to the Otterbein Methodist Church –Navarre, 6025 Shepler Church Ave SW, Navarre, Ohio 44662 or the American Cancer Society, P.O. Box 22718 , Oklahoma City, OK 73123-1718. The Finefrock—Gordon Funeral Home is in charge of arrangements. Condolences may be left at:
www.gordonfuneralhomes.com
Our Most Sincere Condolences to the Family of Ed Clinger. 73's good friend we wily surely miss you!
Our dear friend and member Ed, WA8DRT (R)
---
April Meeting - ARRL Night
(Apr 4, 2015) - - Our April meeting was our annual ARRL Night as our Special Guest was Ohio Section Manager Scott Yonally, N8SY. Also attending was our Affiliated Club Coordinator John Myers, KD8MQ. Scott's annual visit included current happenings within the Ohio Section and the renewed importance of public service and active club participation in our community.
His visit also included a presentation of our active renewal for our ARRL Special Club Status. This elite ARRL status recognizes a affiliated club that goes above and beyond for their community and for Amateur Radio is what defines a Special Service Club. They are leaders in their Amateur Radio community who provide active training classes, publicity programs, and actively pursue technical projects and operating activities.
Thanks to the clubs strong belief in our hobby and our community, we have been a Special Service Club for the last ten years.
Affiliated Club Coordinator John Myers, KD8MQ (L) presents President Ralph, K8HSQ with our renewed Special Service Club Certificate.
---
March Mentoring Class
(UPDATED) (Mar 7, 2015) - - - Continuing on the current theme of kit building and fox hunting, the March Mentoring Class covered the construction of a Tape Measure Beam for Fox Hunting.
The class was held at the Massillon Senior Center on Saturday, March 7th. This months Mentor was Dan Anastas, N8DZM our resident Fox Hunter. A kit of parts needed to construct the Tape Measure Beam was provided for $13.00.
Dan coached the builders on the construction of the beam antenna providing some theory on its design and operation.
This will continue in our April Mentoring Class which will be on learning how to Fox Hunt and will give you a chance to use both your Attenuator and Tape Measure Beam. This class will be held on Saturday, April 11th also at the Massillon Senior Center. Additional details will follow. Our thanks to club member John, N8CD for the great pictures !.
Mentor Dan, N8DZM oversees our beam builders
Wade, WD8MIU put the final touches on his new DF beam
Dan (R) checks the final DF Beam for Thomas, KC8ZEH
Another successful Mentoring Session !
---
February Mentoring Class Info
(UPDATE) (Feb 7, 2015) - - Our February Mentoring Program was conducted on Saturday, Feb 7tg at the Senior Center. This training was conducted by John Wagner, N8CD and was part of a series on Direction Finding. This part was on the construction of a Variable Offset (Active) Attenuator built from a kit.
John began with the basics of soldering, a skill all radio operators should have. This included proper safety techniques, the theory of how an attenuator works and testing out the kit when completed.
Approximately 10 club members took part in this session including builders and mentors. John's program included an excellent powerpoint presentation following step by step help and guidance in building the K0OV kit from Marvin West, KE6HTS. The kit included a great looking case from the famous Altoids Mint Tin.
Everyone had a fun time during this mentoring session and learned a lot. We especially want to thank John, N8CD for the time he spent preparing this training session including the individual help he and his mentors provided the members. Everyone's kit went together fine and all worked !
Our March and April Mentoring Sessions will continue this theme as we build the famous Tape-Measure Beam used for DX'ing and some actual field training during April.
John has made available the powerpoint presentation for those who missed the training. You can view it by clicking the following link. http://bit.ly/marc-kit
Some pictures of the event are posted below...
The members enjoyed a great presentation
The build station with lots of help provided !
---
Proper Station Grounding Class
(Jan 18, 2015) - - The clubs first Mentoring Program was held on Saturday, Jan 17th with about 20 members and guests in attendance. The class was held at the Massillon Senior Center.
This months Mentor was James Andrews, KD8VT and the class covered proper station grounding for your shack. The training included a very informative powerpoint presentation and lecture from James. The attendees learned the basics of station grounding including lightning protection for your equipment and tower installations. James also included some show & tell on various types of coax and hard line usage.
The club provided coffee and donuts for the morning. Thanks also to James XYL who brought an assortment of cookie's and cupcakes.
The presentation was excellent and well received by everyone. James also will provide a copy of the powerpoint that will be posted to the club's website for those who couldn't attend.
Our first Mentoring Class was well received by the attendee's
---
A Bit of Repeater History !
The clubs 147.18 Repeater is the high profile wide area coverage repeater in Western Stark county and has been for quite some time. But it wasn't always so, in fact at one time it was not even a repeater at all ! Learn about the colorful history of the repeater thanks to an early issue of the clubs newsletter that I recently found.

Click here to read the full story.
---
Since 1927, the Massillon Amateur Radio Club has been a diverse radio hobbyist club that is currently over 80 members strong. Active within our community as well as an ARRL Special Service Club, we are actively involved in many facets of Amateur Radio, including Public Service, Membership, Field Day, Repeaters, Amateur Television (ATV), Skywarn plus many other interests.
You are welcome to join us at our monthly club meetings held on the first Friday of each month at 8:00 PM at the Massillon Senior Citizens Center, located at 39 Lincoln Way West, Massillon, Ohio 44647. We usually monitor the club's 147.18 repeater, give us a call and we'll guide you in !
MARC owns and operates repeaters in the 2 meter and 70 centimeter bands. Our annual Hamfest is held at the Massillon Boy's & Girls Club in Massillon. We have a large indoor hamfest area, as well as ample outdoor parking. The prizes are some of the best you'll find at any area hamfest and the bargains are many.
As a club member, not only will you have access to the autopatches on our 2m and 70 cm repeaters, but you will also receive a monthly subscription to our newsletter, Feedback. In each issue you will find published, the minutes of the previous month's meeting, informative articles, and interesting narratives by our club members.
The club owns an emergency response communications trailer that is stocked with radio equipment and back up batteries, as well as a generator. With little notice, MARC can have an emergency station on the air, ready to provide any help we can. Our club station, located at the Senior Center, contains an HF station, VHF and UHF gear, and a computer system. The station is open to any club member, during the hours that the center is open. The club also sponsors quarterly VE Exams quarterly at the Emergency Operations Center located at the Stark County Sheriff's office and during our annual Hamfest. Please check the link for times and specific dates.

Questions ?
Reach us at truss@sssnet.com

Number of Contacts with this site

Counter Courtesy of digits.net
This page was last updated on 11/22/21
Site best viewed in 800 x 600 Resolution
Using Microsoft Internet Explorer
2021 MARC
ARES®, Amateur Radio Emergency Service and the ARES logo are registered trademarks of the American Radio Relay League, Incorporated and are used by permission.