Massillon Amateur Radio Club
Hamfest Information Page
The MARC Presents our 58th Annual
HAMFEST
Sunday, October 28, 2017

Massillon Boy's & Girls Club
730 Duncan Street S.W.
Massillon, Ohio 44646
Setup at 6:00 AM - Doors open at 8:00 AM
13,000 Sq Ft : Handicap Accessible : All Indoors
Free Parking !!
Saturday Setup - Not Available This Year
Additional details will be posted as they are completed.
Click Here To See The Layout.

Limited electric will be available, generally only at the wall table locations and select inside tables.
Click Here for the 2018 Hamfest Flyer
TICKET INFORMATION
General Admission is $ 5.00. Under 12 free. Admission ticket good for all main & door prizes. Advanced Sale tickets will offer two chances at the main prize drawing!
PRIZES
Grand Prize Drawing at 1:00 PM. You DO NOT have to be present to win the grand prizes. Major Door Prizes will be drawn at 1:00 PM and you must be present to claim these prizes.
ATTENTION VENDORS
The Sale of Illegal Amplifiers or Adult Material is Strictly Prohibited.
EMail us for information !

The Grand Prize Lineup for Hamfest 2018
Prizes subject to Change
Announcing our First Prize !
Yaesu FT - 8900 QUAD BAND
29/50/144/430 MHz FM Transceiver

The FT-8900R is a ruggedly-built, high quality Quad Band FM transceiver providing 50 Watts of power output on the 29/50/144 MHz Amateur bands, and 35 Watts on the 430 MHz band. It includes leading-edge features like cross-band repeat, dual receive, VHF-UHF Full Duplex capability, and over 800 memory channels. And its 10-meter FM coverage brings the possibility of world-wide FM DX-ing to you on your drive in to work!
***************************
Second Prize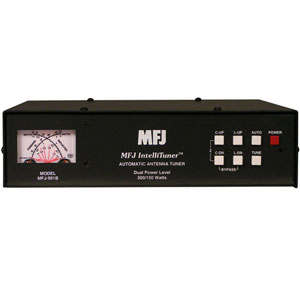 The MFJ Model 993B Antenna Tuner
First dual power level Tuner -- Select 300 Watt SSB/CW and match 6-1600 Ohm antennas Or select 150 Watt SSB/CW and match extra wide-range 6-3200 Ohms. New 10,000 VirtualAntennaTM Memories. Like MFJ-993B, less digital SWR/Wattmeter/ LCD display, audio SWR meter/audio feedback, antenna switch or 4:1 current balun.
****************************
Third PRIZE

YAESU FT70DR DUAL BAND
Digital HT

Yaesu's newest 144/430 MHz 5-Watt FM Hand-held was introduced at Dayton 2004. The FT-70DR includes wide receiver coverage, outstanding audio quality, the most CTCSS/DCS flexibility in the industry, and a new Emergency Automatic Identification (EAI) feature for search-and-rescue work now with advanced C4FM Digital communications mode.
****************************

A Special Thanks to our Major Door Prize Donors !

Click on their logo's to learn about them.
*********************************
THE ARRL
********************************
CELLPHONE RECYCLE COLLECTION
The club will also sponsor a used cellphone recycle collection station during the hamfest. Bring your old cellphones to donate to our drive. They will be sent to a cellphone recycle station. Help us keep a heathly environment !
AUCTION
Auction begins at 10:00 AM. 15% Commission charged on all items sold. You may buy back your own items at no charge. Seller must be present when your items are being auctioned. MARC reserves the right to limit the amount or type of items sold at the auction. No Computer Equipment.
Tables are $14.00 per 8 foot size. Mail your request for advance tables and tickets to Terry Russ, N8ATZ.
3420 Briardale Drive NW, Massillon, Ohio 44646
(330) 837 - 3091
EMail to truss@sssnet.com
Mobile Checkins & Directions provided on the 147.18+ Club Repeater.
AN ARRL APPROVED HAMFEST
Some of previous years attendee's

The American Radio Relay League
Quarter Century Wireless Association
M & K Engraving Radio Shack
Twin-Tronics
Webster Communications
The Weller Man
KLD Enterprises GEM City TV
A - 1 Rechargers Mercury Media
International Computer Exchange
CLICK HERE for the table layout of this years Hamfest
CLICK HERE for directions to the Hamfest
This page was last updated on - 06/17/18